Papillon's Pizza joins Wausau Coupons!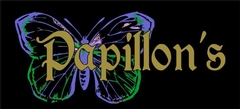 Wausau Coupons is proud to announce that Papillon's Pizza has joined Wausau Coupons. They are located in the Shopko Plaza in Rothschild. Papillon's has proudly become one of the Wausau area's favorite hot-spots for Pizza, Mexican, Italian, soups, salads, sandwiches, burgers, tasty beverages and more!
Click here to view their coupons, along with their Contact information.